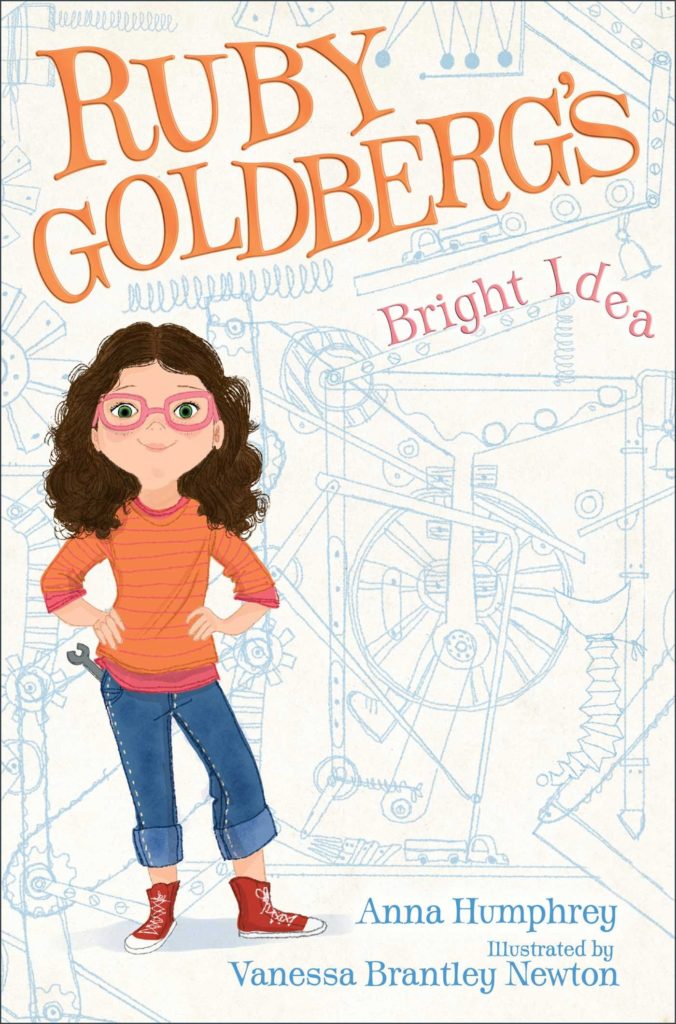 Author: Anna Humphrey
Illustrator: Vanessa Brantley-Newton
Publisher: Simon & Schuster Books for Young Readers
Publication year: 2013
Age range: 8-12 years
Number of pages: 144
---
"Ruby Goldberg's Bright Idea" by Anna Humphrey is an engaging STEM-focused chapter book featuring adorable characters, crazy inventions, and thoughtful messages about competition, true friendship, and the power of cooperation.
The main character Ruby is an energetic fifth-grader, who loves inventing things and talking about cool facts. Her teacher, Ms. Slate, doesn't appreciate it so much when kids invent or talk during shared reading time, and basically any other class. But what can Ruby do when ideas simply rush into her brain and fill it up that she can't focus on anything else?
Not surprisingly, Ruby's favorite thing of the year is her school science fair. Despite winning silver and bronze medals at the last two science fairs, the little inventor is determined more than even to win the gold medal this time! Inspired by an idea from her amazingly patient best friend, Penny, Ruby embarks on an adventure to invent a totally awesome device, a Rube Goldberg machine.
The only problem: she struggles to decide what this machine should do. After all, a really good science project shouldn't just be an impressive chemical reaction or a series of observations. It should improve people's lives somehow. And the opportunity doesn't wait for too long to present itself. When Ruby's grandfather's beloved dog suddenly dies, Ruby gets an idea that the machine should take over some of the dog's tasks, which would hopefully make her grandpa feel better. But before long, she realizes that building such a complex Rube Goldberg machine is not as easy as she first thought, and she'd probably have to team up with her biggest competitor to make it happen.
I really liked how supportive Ruby's family was toward her chaos-causing science experiments.
In the end, Ruby learns that, although science is awesome, what matters most is all the good people in her life. All little inventors will surely fall in love with Ruby and her wild creativity!
---