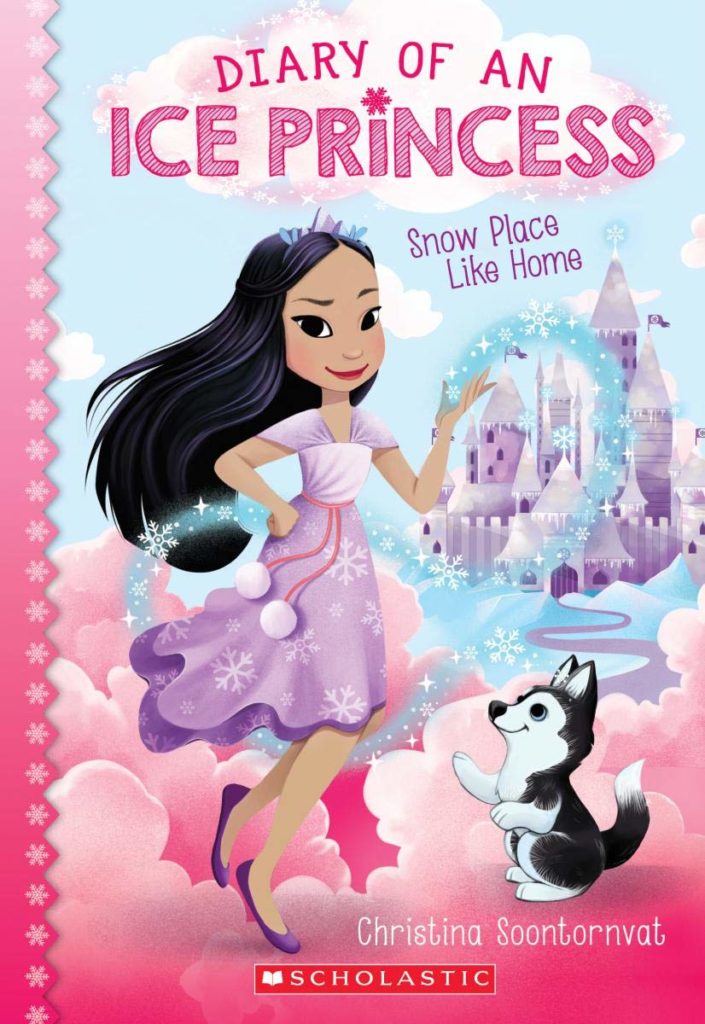 Series: Diary of an Ice Princess
Author: Christina Soontornvat
Illustrator: Barbara Szepesi Szucs
Publisher: Scholastic
Publication year: 2019
Age range: 7-10 years
Number of pages: 128
---
"Snow Place Like Home" is a great opener to the Diary of an Ice Princess series by Christina Soontornvat. This diverse chapter book nicely combines magic and science and explores such common themes as feeling different, coping with family pressures, and embracing what makes you special.
The story is told in the voice of the main character Lina, who is a science-loving princess living in a palace in the clouds. Her mother is a Windtamer, which means she can control the wind and weather, and her granddad, the North Wind, is impatient for his granddaughter to be in control of her magic powers too.
Despite all the benefits of the royal life, Lina wants to be a regular kid and spend more time with her best friend, Claudia, a human girl living on the ground. So Lina convinces her parents to let her go to a regular, non-magical school together with Claudia, promising she will keep her magic powers a secret. But this is not as easy as she thought! Lina's magic powers quickly go out of control, making icicles grow from the classroom ceiling, turning the boys' bathroom into an ice-skating rink, and freezing her classmate's shoes. And when the girls' science fair project ends in a flop because of Lina, she has to finally learn how to master her magic powers, save her friendship and discover her true talent.
This fast-paced story with diverse characters, unusual setting and two-color illustrations is a perfect fit for fans of princesses, magic, and science!
---