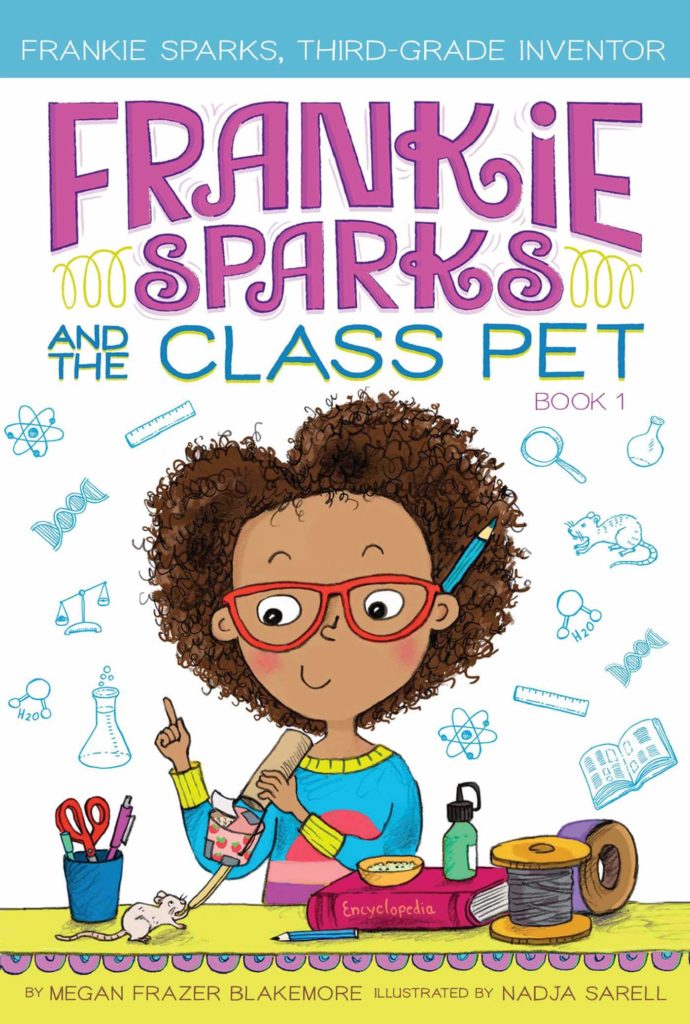 Author: Megan Frazer Blakemore
Illustrator: Nadja Sarell
Publisher: Aladdin
Publication year: 2019
Age range: 7-10 years
Number of pages: 144
---
I really liked "Frankie Sparks and the Class Pet", which is the first book in the Frankie Sparks, Third-Grade Inventor chapter book series by Megan Frazer Blakemore.
The story features an energetic inventor girl, the scientific method, many facts about animals, and great messages about friendship, dealing with frustration and perseverance.
Frankie is a passionate problem-solver with an extraordinary can-do spirit. She loves tinkering in her inventing lab (aka closet) and visiting her aunt's laboratory, which is full of rodents. When Frankie learns that her class is getting a class pet, she is totally thrilled, because for her the choice is clear: a rat is exactly what they need.
But convincing her teacher and the whole class about getting a rat isn't as easy as Frankie imagined. And things get even worse when her best friend, Maya, refuses to vote for a rat; she is scared of them and would rather prefer a betta fish for the class pet. So Frankie has to do a ton of research about rodents, figure out how to feed the rat during weekends and even build her very best invention, all this while trying to save her friendship with Maya.
I'm sure that this fun story with black and white illustrations and extra materials about the design process in the back of the book will be a hit with all little inventors as well as rodent-lovers!
---