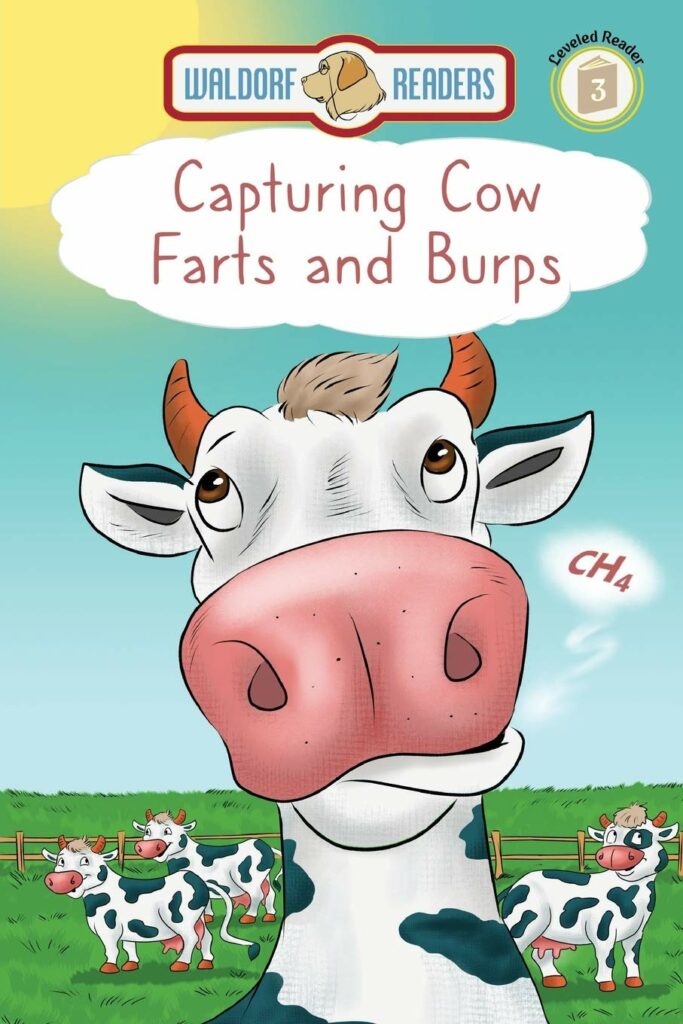 Author: Erin Twamley
Illustrator: Vova Kirichenko
Publisher: Waldorf Publishing
Publication year: 2020
Age range: 3-12 years
Number of pages: 48
---
"Capturing Cow Farts and Burps" is an easy-to-read non-fiction book by Erin Twamley, which will delight kids of all ages by its simple science explanations and colorful illustrations.
The book provides many cool facts about cows, greenhouse gases, and their impact on our planet's environment and climate. Kids will also learn how we can use biogas in daily life and what new technologies and other solutions are being developed by scientists, engineers, and farmers to reduce, detect and capture methane and carbon dioxide in barns.
At the end of the book, the author provides useful recommendations for further reading about animal gas and a very complete glossary.
This fun book will be of great help to all parents and teachers wishing to prompt discussions with their kids about greenhouse gases, environment and climate change.