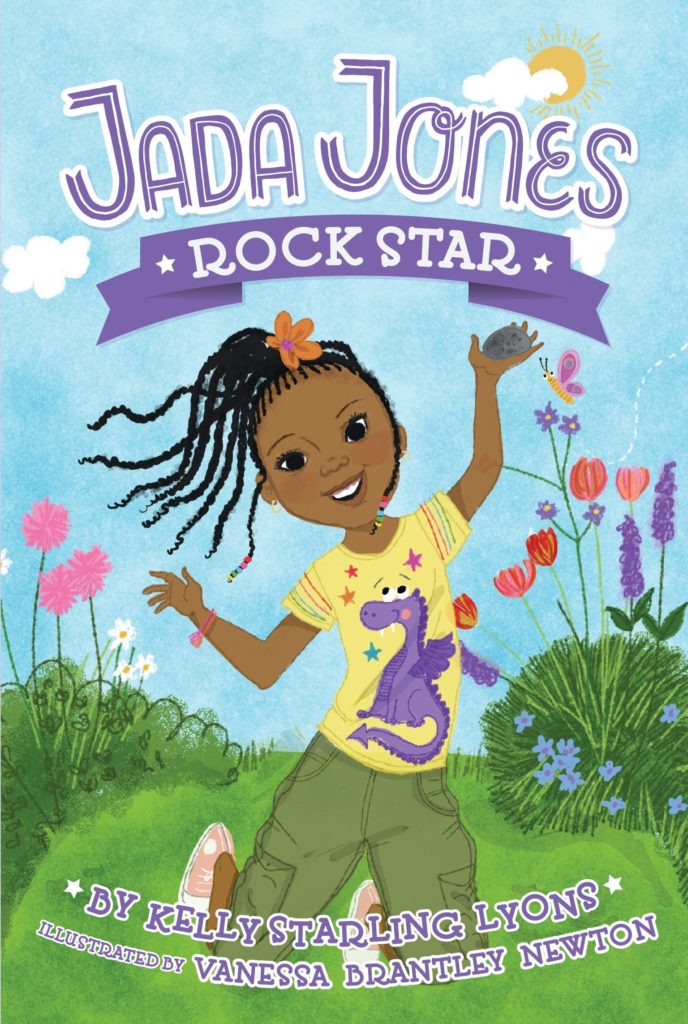 Series: Jada Jones
Author: Kelly Starling Lyons
Illustrator: Vanessa Brantley-Newton
Publisher: Penguin Workshop
Publication year: 2017
Age range: 6-8 years
Number of pages: 96
---
I truly enjoyed reading "Rock Star", which is the first book in the "Jada Jones" chapter book series by Kelly Starling Lyons. This short and engaging story features a passionate main character, some facts about earth science, and great messages about patience, loss, kindness and friendship.
The main character Jada is a smart and creative fourth-grader. She loves rocks and knows everything about them. So when her science teacher announces a unit on rocks and minerals and an upcoming rock fair, Jada is happy. Almost. Her best friend Mari, with whom Jada shared her passion for rocks, has just moved away, and without Mari, Jada feels lost. That is, until she decides to follow her mother's advice and tries to make new friends by showing other kids how awesome rocks could be. But making new friends doesn't appear easy, as one of her classmates seems to do everything to impede Jada's efforts.
This engaging story with two-color illustrations and a cute list of Jada's rules for being a rock star will be loved by all budding geologists, whose pockets are always full of rocks.
---