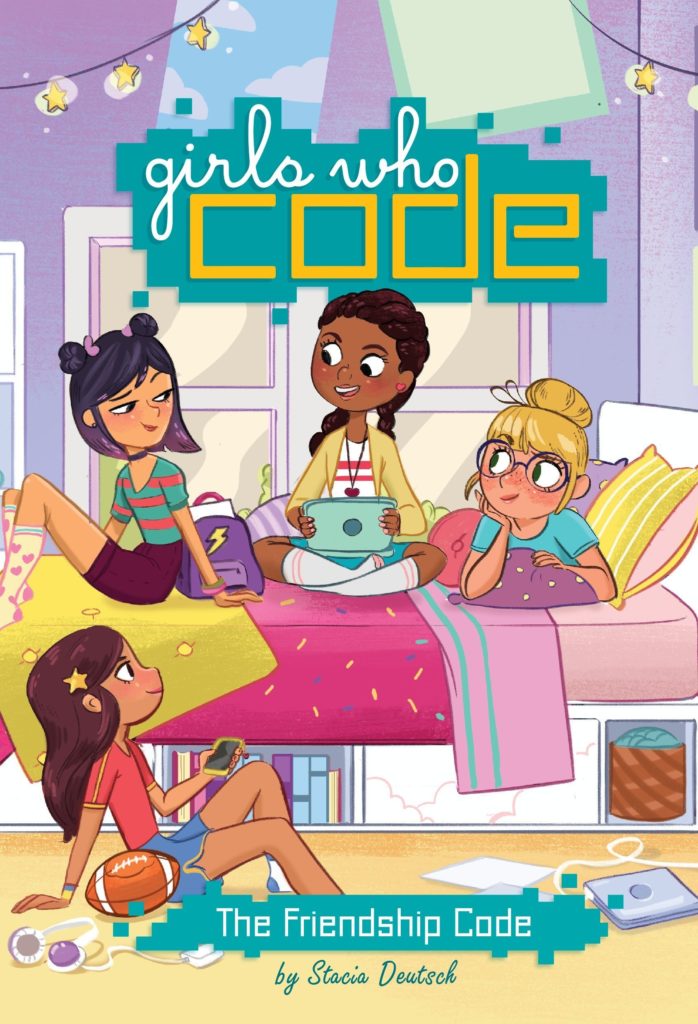 Series: Girls Who Code
Author: Stacia Deutsch
Publisher: Penguin Workshop
Publication year: 2017
Age range: 8-12 years
Number of pages: 144
---
I really enjoyed reading "The Friendship Code" by Stacia Deutsch, which is the first book in the "Girls Who Code" chapter book series. This entertaining story teaches some of the basic principles of coding in a mystery-based format while touching upon such important themes as navigating friendships and solving problems.
The main character Lucy is a kind and curious sixth-grader. Wishing to create an app for her sick uncle that would remind him to take his medication, Lucy is super excited she can finally get started with the coding club at school. The app is needed as soon as possible, but, unfortunately, the first meeting of the coding club starts slow and doesn't even involve computers. Moreover, the girls Lucy is assigned to work with—an ex-friend, an intimidating seventh-grader, and a weird new girl—aren't exactly her dream team. But after Lucy begins to get cryptic coding messages left in an envelope attached to her locker, she realizes how much she needs her teammates to help her decipher the messages and figure out who is sending the notes.
I truly liked how the story teaches fundamental coding principles disguised as scavenger hunts, showing that coding can be exciting and fun.
I recommend this well-told story with a diverse character cast to all budding coders and any fan of a good mystery!
---