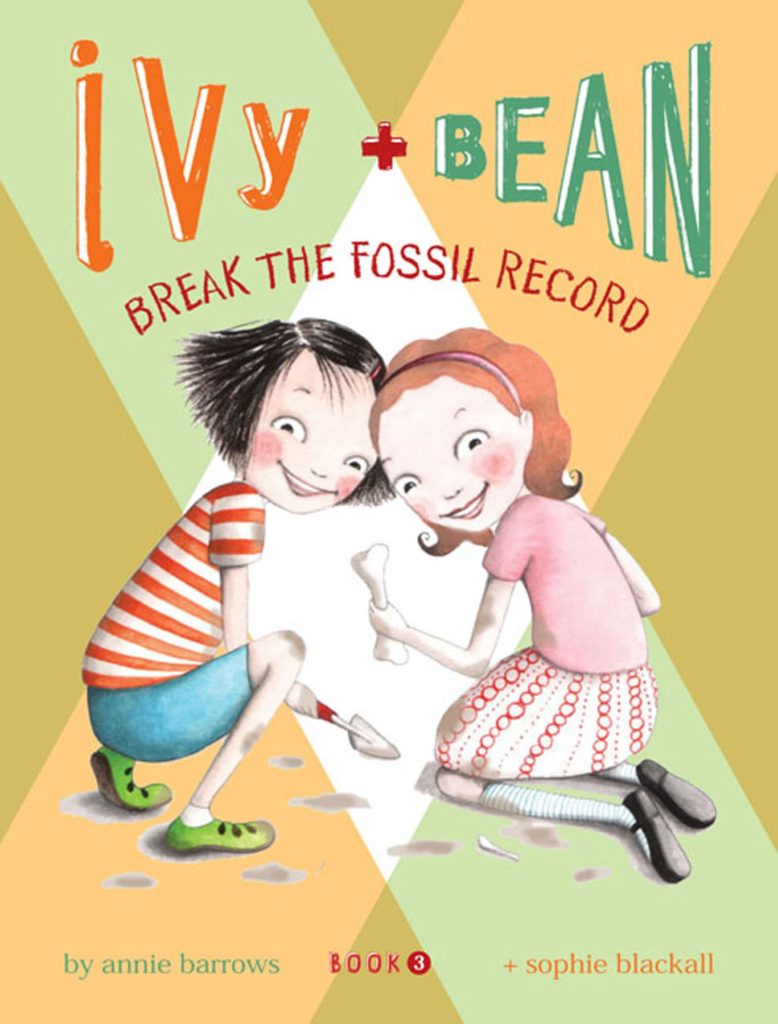 Series: Ivy + Bean
Author: Annie Barrows
Illustrator: Sophie Blackall
Publisher: Chronicle Books
Publication year: 2007
Age range: 7-9 years
Number of pages: 124
---
I'm in love with the whole "Ivy + Bean" chapter book series by Annie Barrows. While every book in the series deals with various topics, two of the books are science-centered: "Break the Fossil Record" (book 3) and "What's the Big Idea?" (book 7).
The main character of the series, Bean, is a restless, quirky second-grader who likes doing things in her own way. Ivy, a quiet bookworm with weird ideas, is a seeming opposite of Bean, but she understands her best friend better than anybody else.
In the book "Break the Fossil Record", Bean is bored to death during a reading class until the teacher gives her an Amazing Book of World Records. Since then Bean can't think of anything but breaking a world record herself. She tries to stuff her mouth with over two hundred straws, wash dishes quicker than anyone, and even break a glass animal with her loudest scream. But nothing works until Ivy proposes to follow in the footsteps of Mary Anning, the famous paleontologist, and look for dinosaur fossils in Bean's backyard. Fueled by the admiration for the great scientist, the two girls start their race to the title of the youngest paleontologists in the world.
I really liked Ivy's fascination with the work of Mary Anning and her deep interest in paleontology. Ivy's bravery in front of the big group of kids and grown-ups at the end of the story is admirable too.
This great book with funny black & white illustrations will be a delight for all kids, and especially those who love digging around in search for the unknown.
---